FitFold™ Jogger Travel System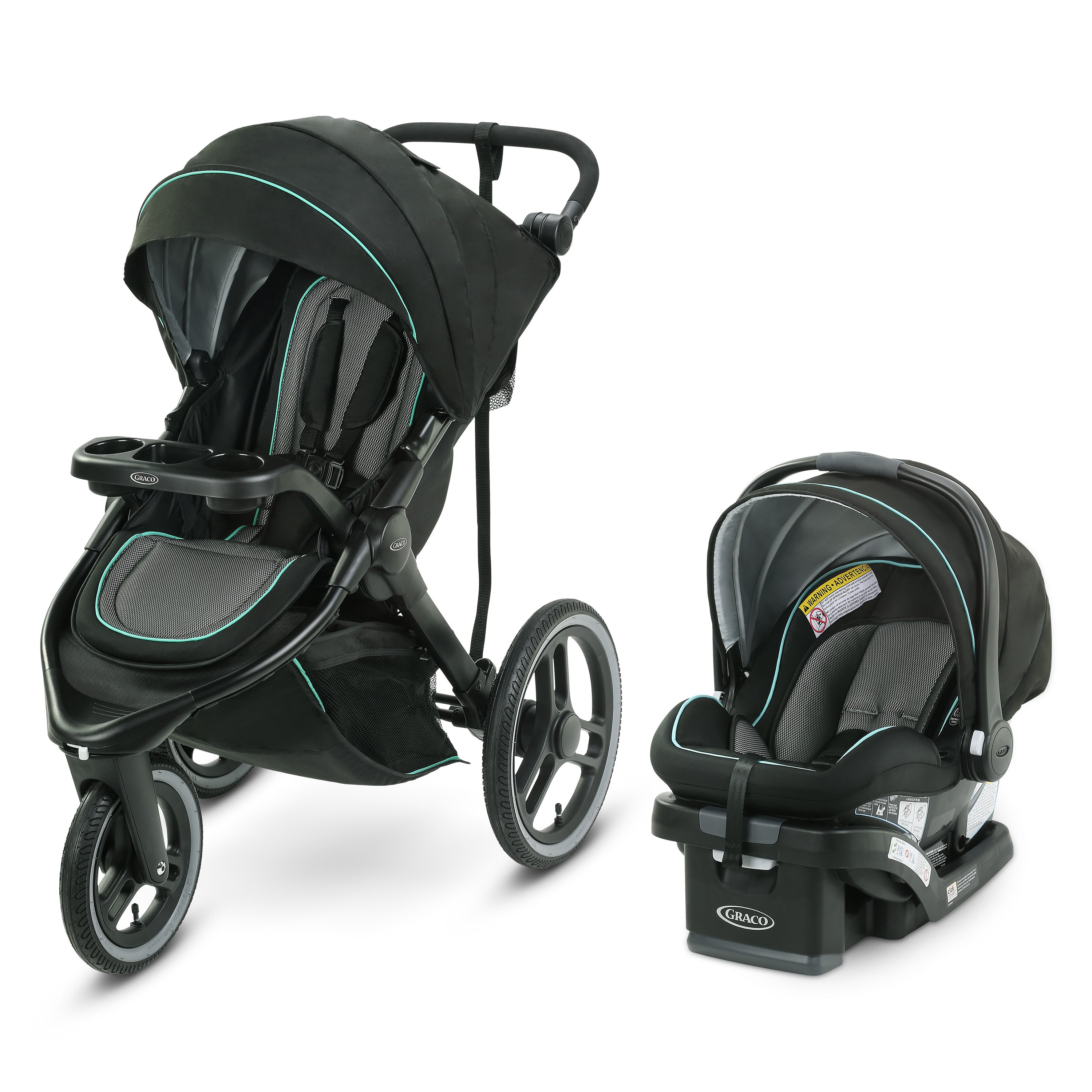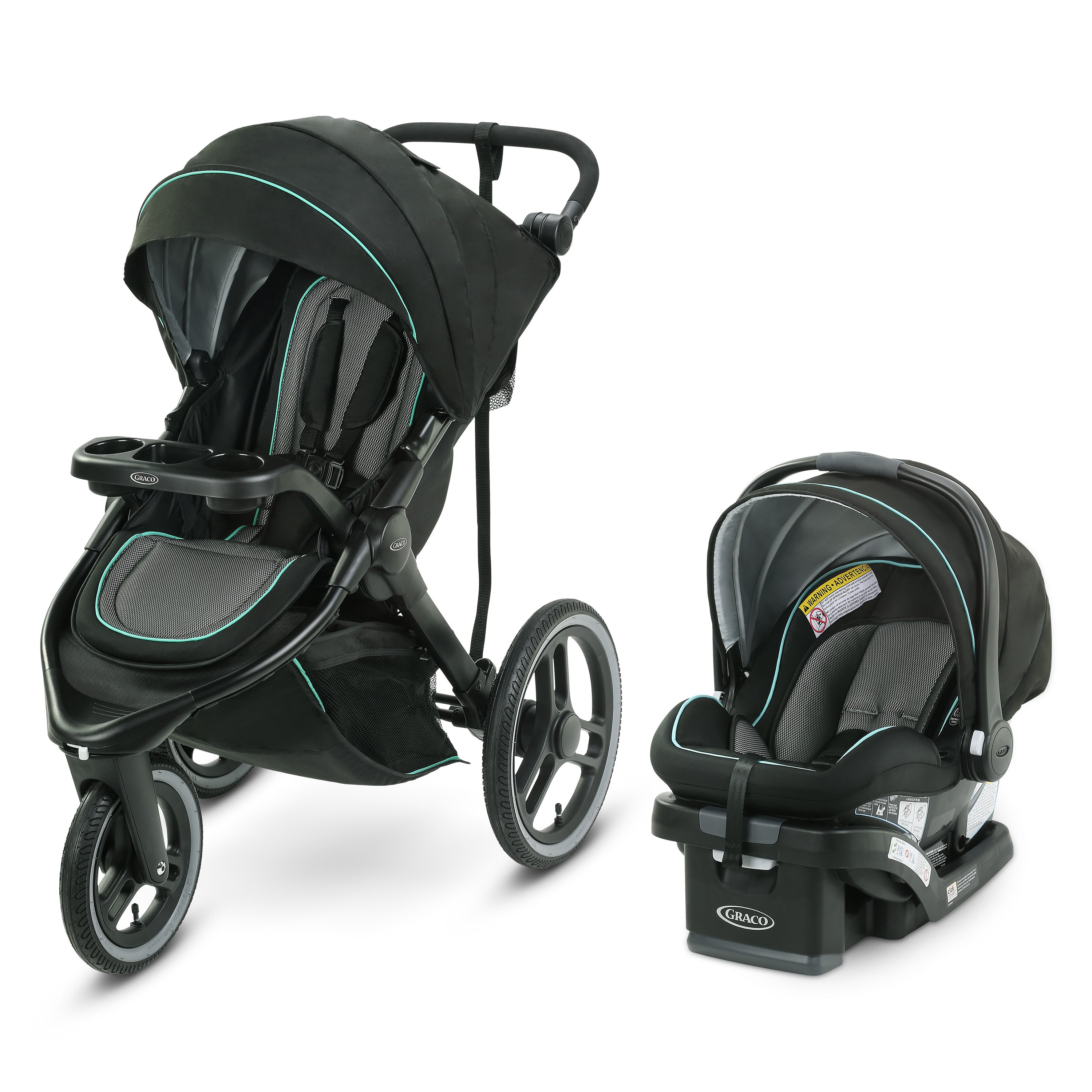 FitFold™ Jogger Travel System
30% Off in Cart!
*Up to 30% Off Clearance. Discount shown in cart. Excludes all 4Ever car seats. Offer valid December 7, 2021 until 11:59pm ET January 29, 2022 and only at www.gracobaby.com. Offer cannot be applied to telephone orders or redeemed for cash. Products shown on www.gracobaby.com but not sold through www.gracobaby.com are excluded from this offer. Graco reserves the right to limit quantities. Offer cannot be combined with other offers. No rain checks. Offer good while supplies last.
Final Sale: may not be returned or exchanged
This item is currently not available
Selection will refresh the page with new results.
30% Off in Cart!
*Up to 30% Off Clearance. Discount shown in cart. Excludes all 4Ever car seats. Offer valid December 7, 2021 until 11:59pm ET January 29, 2022 and only at www.gracobaby.com. Offer cannot be applied to telephone orders or redeemed for cash. Products shown on www.gracobaby.com but not sold through www.gracobaby.com are excluded from this offer. Graco reserves the right to limit quantities. Offer cannot be combined with other offers. No rain checks. Offer good while supplies last.
Final Sale: may not be returned or exchanged
This item is currently not available
---

Free standard shipping on orders of $40 or more! Details
---
Product Details
Description
The Graco® FitFold™ Jogger Stroller folds down to 70% of its original size, making it Graco's most compact folded jogging stroller. This travel system includes the SnugRide® SnugLock™ 35 LX Infant Car Seat, for rear-facing infants 4-35 lb and up to 32 in. The removable stroller seat allows you to convert to a lightweight infant car seat carrier with ease. The stroller has air-filled rubber tires for a smooth ride and features a one-hand, one-second fold. It also has an adjustable handle and multi-position reclining seat.
3-position height-adjustable handle for comfortable strolling
Self-standing fold for easy storage
Soft parent storage with zipper compartment for on-the-go convenience
Child's tray with cup holder removes for no-fuss stroller entry
Large storage basket holds child and parent essentials
Large canopy with a visor keeps your child shaded
Multi-position reclining seat ensures baby's comfort
Convertible 3- or 5-point harness grows with your child
Meets Disney size requirements
Convertible 3 or 5-point harness provides security as your child grows
Care & Maintenance
CLEANING SEAT PAD: To clean seat pad, spot clean using mild soap and warm water
CLEANING HARNESS: Surface wash only with mild soap and damp cloth. Do not immerse harness straps or latch strap in water.
CLEANING HARDGOODS: Metal and plastic parts may be cleaned with mild soap & cool water CLEANING BODY SUPPORT *on select models: Wash removable body support in cold water on delicate cycle and line dry
WHEEL MAINTENANCE: Use light oil if wheels squeak
Recommended Use
Rear-Facing Only: 4-35 lb, Up to 32", head must be at least 1" below top of car seat;
Stroller holds child up to 50 lb for years of comfortable strolling
The display of photographs does not reflect Graco Children's Products Inc.'s ("Graco") specific approval or endorsement of the use of the products as portrayed in those photographs. Graco always recommends that the consumer consult the product's manuals, and abide by the instructions contained within those manuals.
Replacement Parts Graco
We at Graco care about safety and the only way we can make sure that the parts of your order are a perfect fit for your Graco product is to ask for the model number and manufacture date of the product you own.
Search by Model Number
All fields required unless marked optional.
Date formats may vary by model.
Manufacturing Date Formats
MMDDYY-011305
Y Y Y Y M M D D - 2 0 1 6 0 2 0 5
D D M M Y Y Y Y - 1 3 0 1 0 5
Replacement Parts Are Not Available.
Locating Your Product Information
Model Number
Most Model numbers can be found on the back of your Graco® product. In some Graco products, model numbers can be found on the top of a base unit.
Manufacturing Date
This date refers to the day, month, and year in which a Graco product was made, and can be found on the sticker along with the model number. Here are three examples manufactured date formats:
Model: 7777DEV
Manufactured in 011305
GRACO CHILDREN'S PRODUCTS INC. EXTON PA 1931 1-888-224-5649 Made in U.S.A.
M M D D Y Y
Model: 7777DEV
Manufactured in 20160205
EXTON PA 1931 1-888-224-5649 Made in U.S.A.
Y Y Y Y M M D D
Model: 7777DEV
Manufactured in 130105
GRACO CHILDREN'S PRODUCTS INC. EXTON PA 1931 1-888-224-5649 Made in U.S.A.
D D M M Y Y
Rated

4

out of

5
by
Nordnorth
from
Reliable, sturdy, easy to use
We've had this system for over a year and it's been so handy. The only downside is you really have to shake the stroller open or both latches may not catch and it'll start collapsing mid-use. It's easy to watch out for once you get a feel for what locked feels like. I've put hundreds of miles on the stroller, walking and running, and it really is a reliable, effective stroller for the price. The carseat is a carseat. Nothing fancy, which babies don't need so we're happy.
Date published: 2020-04-22
Rated

5

out of

5
by
DaveK
from
Favorite Stroller
The stroller was very easy to put together and store. My daughter loves the infant seat and it's super easy to connect to the stroller. Installing the car seat in car the car. The stroller itself is sturdy and apparently comfortable. My toddler hates strollers but climbed in himself and refused to get out. We've had multiple strollers and this one is the best so far. The way it folds up is really simple and there is no chance of being pinched by anything like on the other jogging stroller we used. It's also really nice that you don't have to take off the rear wheels or the tray in order to fold it up. We would definitely recommend this to anyone we know have a kid. We received this stroller through the Stellar Product Testing Panel.
Date published: 2019-01-20
Rated

3

out of

5
by
ClauBR
from
Great futures
I bought a fitfold travel system model 3 month a go to my first grandchild who born Dec. 20 . At first everybody like it but on daly bases my Doughter in law find very difficult to fold and unfold it. I been looking for a specific video that can help us but all videos we find explains how to fold but doesn't show how to open , not even the manual show this information.
Date published: 2021-01-19
Rated

2

out of

5
by
Diego Ordonez
from
Bad product
I have a big problem with this stroller, it get stuck and sometimes opens and other times don't, this starts when I travel on airplane at the boarding, I spend 20 minutes closing the stroller, the 2 days before it opens again, today my wife have to go back from the park with the stroller opened, thank God someone help and bring the stroller in a big car. I don't recomend this product and also customer service doesn't respond nothing, emails, Instagram, nothing.
Date published: 2021-05-20
Rated

2

out of

5
by
Ike J
from
Dissapointed
This travel system was given to me at my baby shower and I've tried it out several times. The car seat is ok, but I've honestly seen better cushioned car seats for infants. I was told this was supposed to be an upgraded car seat but it looks just like my snug lock 30. The stroller is supposed to be a jogger stroller since I was an avid runner for 3 or more days and week, but the front wheel kept getting stuck to the left. After that happening over 10 times, I just wind up giving it away and plan to purchase another brand.
Date published: 2020-11-30
Rated

1

out of

5
by
Kmcc92
from
Falls Flat
I registered for this stroller with high hopes but I have several issues with it. Upon my first use the right rear wheel went flat. I pumped it back up and it then peeled off the rim while inflated. I had to take baby out of the stroller and get the tire back on to the rim, pump it up again and finish my walk. I figured it was a fluke and called Graco. They sent a replacement wheel and have great customer service, but upon using the stroller a few more times, I find the wheels just don't hold air to the designated PSI. I walk 20-30 miles a week and there is no way this is going to hold up long term and I have to stop every mile or so and pump up the tires. The infant seat also does not feel like it's sturdy when clicked in to place. When I pull the strap to tighten the harness on baby it lifts up like there is too much play in the seat. If you're not doing any heavy duty walking or jogging, the maneuverability and way the stroller folds are awesome perks, but this is not for serious exercise. I wanted to like it, but it falls flat.
Date published: 2019-10-21
Rated

1

out of

5
by
MadMom1
from
TERRIBLE
I have had this stroller not even a year and the front wheel is broken. I've tried to call Graco customer service multiple time & sent several emails with NO response. Will never recommend this stroller to ANYONE.
Date published: 2021-04-12
Rated

5

out of

5
by
Jey78
from
Fit Fold Jogger Travel System LOVE IT!!!
We got this travel system as a gift from weespring parent panel and we loved it! I was impressed at how quickly I was able to assemble the stroller without no tools.It is so easy to fold, store and carry around.This stroller is so lightweight compare to others and haves a lot of room for storage.I really loved that the stroller seat is removable and can be use with the snugride snuglock 35 lx car seat.The car seat is so easy to install in my car and fits great.My baby is happy and so comfortable in his new car seat.The most important is the click connection feature lets me know he is safe.This travel system is amazing its great quality and so compact.I really loved it and recommend this to any parents.Thanks Weespring Parent Panel for providing me this free travel system for exchange of my honest opinion.
Date published: 2019-01-21
Rated

5

out of

5
by
Mommyp331
from
Excellent Stroller
I'm a marathon runner so when looking to purchase a stroller, I wanted one to suit my running needs along with functionality and maneuverability. The Fit Fold did just that. It's light and easy to fold/unfold. It moves nicely when pushing over all surfaces and the ride is smooth. My newborn loves going for rides in the stroller. I had tried another jogging stroller but found it too bulky and too large. The Fit Fold was definitely the right fit for us. I highly recommend it.
Date published: 2020-04-22
Rated

4

out of

5
by
Firsttimemama20
from
A little misleading
I bought this travel system after lots of research and was so happy to have it arrive. I immediately noticed that the duo was not what was advertised. The description says the car seat is the Snuglock, Snugride 35 LX model when in fact it is a lower quality version. It is not the LX model. I am considering returning but would like to purchase either the LX or DLX model. Overall I am somewhat satisfied, it is better than what I had before and the baby likes it.
Date published: 2020-04-22
Rated

5

out of

5
by
Anonymous
from
Highly recommend
Sturdy- comfortable to push- overall great quality!
Date published: 2020-09-15
Rated

5

out of

5
by
Barilejessica
from
Excellent combo
I received this combination as part of the Stellar Product Testing Panel and I couldn't say enough great things about it. It's light weight, easy to fold and so convenient. The wheels are large and makes for a smooth ride. Any baby would be ecstatic to be in this stroller. I can't wait to take it on more walks/runs with my son. I highly recommend this to anyone looking for a stroller and car seat combination.
Date published: 2019-01-20
Rated

4

out of

5
by
saltobelli24
from
Fitfold Jogger
I live outside Chicago and was lucky enough to have a warm day and took my son for a walk with the jogger. I love how easy it is to maneuver and you can use one hand to push it. It did take me a minute to figure out how to adjust the seat up and down. I think this function could be made a little easier to do. The basket space underneath is a good size. The fold was super easy and convenient. Given that it is a jogger, the wheels are larger so they do take up some space. It was very simple to attach the infant seat to the frame. And the whole infant seat functioned well. It was easy to install into my car and to buckle my son in. Overall, I really like how easy it was to fold the jogger and how easy it is to maneuver. Those two things are most important to me when looking for a stroller. Thanks to the weeSpring Parent Panel for providing me with this travel system!!
Date published: 2019-01-23
Rated

4

out of

5
by
tles
from
overall good experience!
We picked this travel system after trying out a few in stores. We wanted a jogger style stroller, so started there. This one was a good balance of features, weight of carseat, etc. The stroller can be kind of difficult to unfold, but is super easy to fold up! We didn't like the flimsy fabric 'cupholder' that comes with it, so bought aftermarket cupholders from amazon to replace it. Overall it works well!
Date published: 2020-04-21
Rated

4

out of

5
by
ArMcGinnis1
from
Love this Combo
I received this stroller/car seat combo after reading the reviews and honestly was so nervous to actually use it. After using it, I did have issues getting the car seat out of the stroller like some of the reviews mentioned but it only happened one time. My suggestion is to make sure you are pulling release handle tight and it comes out quickly. I haven't had the issue where the front wheel gets stuck yet so I can't speak on that behalf. A lot of people are complaining that the car seat that comes with it doesn't have a lot of padding.... I thought the car seat was fine and I received the LX that was described and not a lite version. I have a 6 year old, 5 year old and a 3 year old with a baby on the way and they all fit in the stroller with no problems. Overall, I am happy with my purchase and if you are hesitant to order because of all the bad reviews I suggest you order and try it for yourself.
Date published: 2020-12-18
Rated

5

out of

5
by
Busy Mom of 2
from
Perfect Compact Stroller
I am a stay-at-home mom who takes my 5 month old with me on all daily errands so the Graco Fitfold Jogger is perfect for my busy mom lifestyle. I am currently using it as an infant carseat carrier, which is such a nice feature that there's no additional stroller to purchase as my child grows. I always carry the removable stroller seat when I'm out with the whole family since it can hold up to 50 lbs, when my 5 year old gets too tired, I can use it for my older child as well. The stroller has an attached compartment to hold all sorts of goodies - water bottle, baby bottle, cell phone, mittens, bib, etc... I really appreciate that this feature comes with the stroller and I didn't need to buy it separately. The storage basket underneath is very useful as it can hold alot of stuff - when I'm out with the whole family, it can hold our coats plus shopping bags when we're at the mall. The stroller folds up easily with one hand and stands on its own once folded so it makes life so much easier as I'm mostly out with my child on my own and my other hand is always full. And I love that it folds up so neatly and it is so compact that it would fit into my trunk even after a big grocery run. There are times when its easier to just stick it in the backseat so that's an added bonus that it fits in the backseat. I am also petite so the adjustable handle allows me to push the stroller comfortably. The tires also turn easily, even in tight spaces and can get through all types of terrain - through the snow, park trails, mall, city sidewalks, neighborhood streets. And the big canopy was especially useful when I was out on snowy, rainy and sunny days as my baby was always protected. Overall, all of the features made my trips out with my baby so much more enjoyable - my favorite features are: the carseat attaches and removes easily from the stroller frame,the easy one-hand fold capability and it can stand on it's own once folded. I would highly recommend this stroller. Thanks to the weeSpring Parent Panel for providing me with this travel system
Date published: 2019-02-04
Rated

5

out of

5
by
ktm_mxgirl
from
Excellent Stroller and Car Seat
I love the jogger stroller! My daughter always seems comfortable in it while we are walking. It goes well on gravel walking parks and even through grass fields and dirt. The car seat is also a great car seat for newborns. I felt safe taking my daughter home from the hospital in it. I liked having multiple bases to help with switching out my daughter with my mother in law.
Date published: 2020-04-22
Rated

1

out of

5
by
rochele
from
Car seat NOT LX
I realized the car seat wasn't the nice comfy typical "LX" car seats before purchasing, but this car seat is like bottom of the line. AND it was defective out of the box. I don't want to get into detail because Graco won't post my review (for "legal" reasons), but PLEASE check that all devices are working before you use them. Especially the "click connect" parts.
Date published: 2020-01-09
Rated

3

out of

5
by
Mawma2021
from
Bad tires
I'm a Graco mom. Every product I have is graco... I am disappointed that I've purchased this stroller (3 months ago) and not one but two of the tubes in the tire have popped. It's frustrating that I have to keep purchasing tubes. I don't know if the stroller I have is a defective one or unfortunately if the tires are really that sensitive.
Date published: 2021-10-12
Rated

4

out of

5
by
Mkheyen
from
High quality, not as small as it seems!
The quality and way the stroller moves is wonderful! However, the "fitfold" aspect is very misleading. It folds no smaller than a similar sized brand of jogger and is actually heavier! The car seat base is very easy to install! I received this product in exchange for my honest review thanks to the Stellar Product Testing Panel.
Date published: 2019-01-20
Rated

1

out of

5
by
Hayley1
from
Do not recommend
I've never written a review before but for this product it's worth it. I received this travel system as a gift and was so excited as a first time mom. The canopy of the car seat does not stay locked in place as the ratchets just slide back and forth without locking. So your child will constantly have sun in his/her eyes
Date published: 2020-11-12
Rated

4

out of

5
by
CPierceR
from
Luxury, Style and Comfort for Mom and Baby!
Thank You to the WeeSpring Parent Panel for providing me with the Graco FitFold Jogger Travel System to test out in return for an honest review. To tell you a little bit about our family, we have are a family of 3 with a 4 month old daughter. Prior to receiving the Graco FitFold Jogger we were using a basic travel system from another brand. The Graco FitFold Jogger Travel System was a huge step up! Graco has thought of everything when they made this travel system! Assembly was a breeze and took only 15 minutes. The travel system is very sturdy and well built. I was very impressed at how stylish it looks. I received several compliments on the look of the stroller while we were out and about! The 3 position adjustability of the handle is perfect for all caregivers. I love that I can adjust it down when I am using it and my husband and adjust it up in mere seconds. The one touch brake is perfect for the hilly parks of eastern Pennsylvania. It is quick and easy for the start and end of any water break. The stroller has a removable parent storage compartment that is mesh and attaches to the handle. While it is nice that this can be removed when not in use, being mesh and just hanging off the handle prevents use of the cup holder with any drink that is not sealed. This is a drawback for when I went to the mall and purchased a cup of coffee, as I had to carry my drink. I love the fact that it has a zipper pocket to secure my car keys and the phone compartment is the perfect size for my Iphone. The car seat clicks in to stroller effortlessly enough to not wake a sleeping baby. Both the seat of the stroller and the car seat are ultra comfortable for baby and our daughter took many long naps in both! The recline feature of the stroller goes up and down smoothly enough to adjust when baby falls asleep without interrupting their slumber. The five point harness in both the car seat and stroller is both easy to engage and release. I love that the stroller harness converts from a 5 point harness to a 3 point when you have an older child. The fact that the seat of the stroller can be removed and converted to an infant car seat carrier is an extra bonus and as just as quick and easy as the other features listed above. The visor on the canopy comes in handy when strolling toward the sun without the infant seat. The few extra inches definitely come in handy on those sunny days! I was very pleasantly surprised with the space of the bottom storage compartment. I was able to easily fit my overstuffed diaper bag and still have room to spare. This is perfect for Christmas shopping at the mall! I fit multiple packages plus the diaper bag without worrying about losing items. Most jogging strollers have no bottom storage space forcing you to carry your diaper bag. The rubber tires make your stroll super smooth and comfortable for parent and baby. Finally, the fold of the stroller is so easy that I typically fold the stroller down while holding my baby in my other hand. The fold is compact enough that it can fit in the trunk of my car and still have space for other items. I love that the stroller stands when folded. This makes storage in my closet super easy as I am not propping it up against another item hoping that it stays put. It is far lighter than most strollers too, and weighs less than 30 pounds. Overall I would rate the travel system at a 4 out of 5. A luxury stroller and travel system with 2 minor drawbacks. First, I wish that the car seat had a triangle handle for easier carrying and grabbing. Second is the fact that you cannot put unsealed drinks in the removable mesh parent storage compartment that attaches to the handlebars of the stroller. However despite these two drawbacks I encountered I would definitely recommend this to a friend. If I were in the market for a travel system this would for sure be one that I would have my eye on. My favorite features are definitely the rubber tires as well as how easy it is to fold and store this stroller. Thank you again to the folks at the WeeSpring parent Panel for sending me the Graco FitFold Jogger Travel System!
Date published: 2019-01-19
Rated

3

out of

5
by
soon to be momma
from
I like mostly everything
The stroller and car seat are great separately. Put them together and it's impossible to get them apart. The car seat goes onto the stroller great but getting it off I literally have to tug and jerk and shake (NOT GOOD FOR BABY). If I can't find a way to remedy or what I'm doing wrong I will be returning.
Date published: 2020-12-14
Rated

2

out of

5
by
Megan4251N
from
Disappointing
I want to love this stroller but I can't! We've had it for a year and recently when we open it, it's stopped locking into the open position essentially making the stroller completely unusable! We loved it for the first year we had it but now it's completely broken after very minimaL, short distance use.
Date published: 2020-09-16
Rated

5

out of

5
by
dramaticexit
from
The FitFold is our go-to stroller!
We love this jogging stroller so much it has become our primary stroller for all occasions. We don't have a super big car and the FitFold folds up small enough to fit in the back of the car with room to spare for groceries or other items. The infant car seat easily attaches and detaches from the stroller frame, and folding/unfolding the stroller is a one handed operation. The brake is super easy to engage and disengage. Even unfolded, the stroller is still relatively compact so it's pretty easy to maneuver in tight spaces. We've used it in a variety of situations including errands, walks, and jogging, and it's been great in every situation. We especially love the smooth ride it provides our daughter. The air-filled tires and suspension mean that bumps in the road don't disturb her when we're out on a jog. This has become our go-to stroller and car seat, we love it! We received this product in exchange for our honest review as part of the weeSpring Parent Panel/Stellar Product Review Panel.
Date published: 2019-01-21
Rated

4

out of

5
by
AliS
from
Very Smooth ride
This stroller system is very easy to use and connects easily. We live in the city and take walks on bumpy sidewalks often, but this stroller is very smooth, even on gravel. It is a little heavy, since I am a petite mom but I manage to get it in and out of my car.
Date published: 2020-02-05
Rated

2

out of

5
by
Sld0629
from
Broken in less than a year.
I received this jogger and car seat less than a year ago and it is already broken. Something broke inside and is leaning to one side. Also the fabric on the stroller is pilling. I loved this stroller when I received it but so upset it didn't last longer.
Date published: 2021-10-06
Rated

5

out of

5
by
Judyxo
from
Amazing travel system!
This stroller has been so helpful to get back in my active routine! It's super light, folds easily and uses up little space compared to other big joggers. My baby and I love it! Thank you, Graco!
Date published: 2020-04-27
Rated

5

out of

5
by
Jessicuhhxlynn
from
So compact!
I received this product through the Stellar Product Testing Panel & the WeeSpring Parent Panel. I love this stroller! As a mom of four I was looking for something that was compact and moved with ease to keep up with my older children while pushing the little one. This stroller exceeded my expectations. It glides SO smoothly when you push it. It isnt bulky and is easy to manuveur around while shopping, and rides smooth on pavement while taking a walk. I love that this is a jogger with an option to attach an infant car seat. The infant carrier is VERY easy to attach, saving me time when going in and out of the car while running errands. This stroller is very compact making it easy to fit into the back of my trunk. Since I drive a mid size suv with 3 rows it's been hard to find a stroller that will fit, but because this one is SO compact, it fits perfectly! It folds very easily (with one hand!) and isn't too heavy when lifting in and out of the trunk. I love that it has a snack tray and cup holders for when baby gets older. This is definitely a must have for any mom on the go, I highly recommend it!
Date published: 2019-01-17
Rated

5

out of

5
by
AliF04
from
Great features!
We bought this for our first baby we absolutely love it. Liked the fact that has height adjustments that work for both me (5"1) and my husband ( 6"1).
Date published: 2020-04-22
bvseo_sdk, dw_cartridge, 18.2.0, p_sdk_3.2.0
CLOUD, getReviews, 0ms
reviews, product
product-detail-view
oos-pdp