Made for Babies.Loved by Parents.
Graco is one of the world's most recognized and trusted baby product companies. For over 60 years, the Graco brand has provided thoughtful, practical and dependable parenting solutions to generations of families. Our approach to caregiving stems from a heritage of innovation designed around safety, durability and the best intentions of loving parents.
We know that the smallest things can make the biggest difference in taking care of your baby. That's why everything we design is intuitive and easy to operate, giving you more time to focus on what really matters most, your little one. Our products are built to assist and enhance the parenting experience, lending every parent a helping hand and peace of mind.
Built from a heritage of innovation designed around safety & durability.
A FAMILY BUSINESS
In 1953, Graco was an eleven-year-old company, then called Graco Metal Products. Rex Thomas, an engineer, was tasked to come up with new ideas for the company. After watching his wife rock their baby on their home's front porch, he had one. Together with David Saint, another Graco engineer and father of nine, he sought to answer the question we at Graco still ask every day: how do we make parenting easier with intuitive, long-lasting, safe solutions? Eighteen months later, the world's first automatic baby swing, the Swyngomatic, was born.
CHANGING THE GAME
No one could have imagined the success. The company generously estimated they'd sell 10,000 Swyngomatics. Over the next few years they sold millions, quickly transforming Graco into one of the world's leading manufacturers of baby products. We quickly established a tradition by continuing to set industry standards. In 1987, Nate Saint, son of the Swyngomatic inventor, launched Graco's famous line of Pack N' Play Portable Playards. Today, Pack N' Play Playards can be found in millions of homes across North America.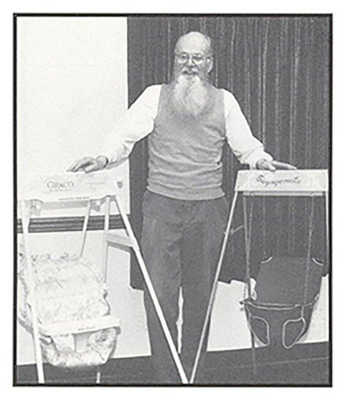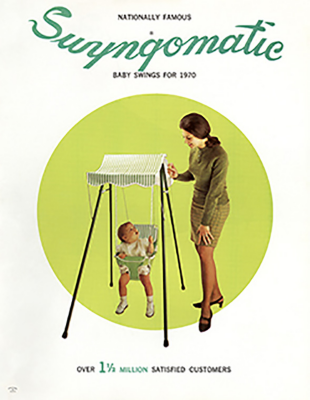 NEVER STOP GROWING
With every new product, we raise the bar and pioneer innovation. We strive to assist parents and make parenting easier for all, such as when we introduced the Travel System, so that mom had the ability to quickly click a car seat into and out of a stroller. The Travel System conveniently allows parents to move a sleeping infant from house to car to stroller, all without waking your little one.
CARRYING ON A PROUD LEGACY
Today, as a proud member of the Newell Brands family, Graco employs over 1500 associates worldwide. We continuously innovate new products—like the 4Ever Car Seat, the first car seat that goes from baby to backless booster and the Blossom 4-in-1 seating system, the first grow with me highchair. We are dedicated and committed to designing top-quality products that lend a helping hand from day one and last throughout your parenthood journey.
For over 60 years, Graco has championed innovation, providing the best baby products to families around the world. Parents and experts agree, the Graco brand is second to none. And we've been lucky enough to have our hard work recognized.
Car Seats
Strollers
Playards
Highchairs
Swings
Nursery
Just like every parent, our number one priority is safety for the children who depend on our products every day. And no place is safety more important than when riding in a car. While specific government safety requirements guide the production of every car seat we make, Graco takes extra steps to exceed those protocols and keep your child safe.